Uniden UH850S-2TP UHF CB handheld radio
Publish Date: Tuesday, 26 March, 2019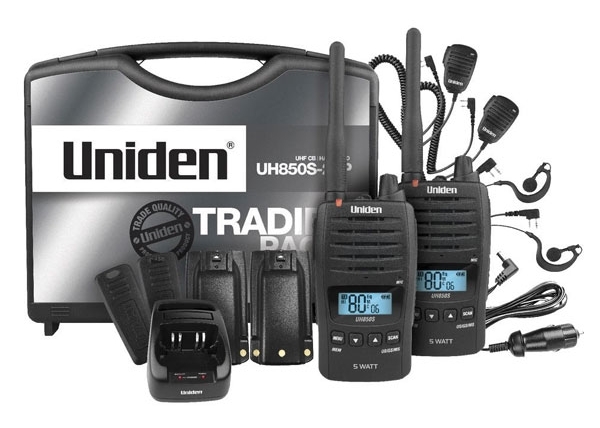 The UH850S-2TP UHF CB handheld radio is the ultimate compact UHF communications with 5 Watt power delivering up to 17km of range. This makes it the perfect unit for professionals who need a rugged and heavy duty radio suitable for various conditions.
The latest innovation added to the Uniden UHF range, Master Scan Technology, is designed to ensure minimal disruptions for continuous communication and offers users to seamlessly communicate on a group of channels. If your current channel is interrupted by outsiders, all radios in your group will automatically jump to a new clear channel allowing uninterrupted communicate to continue.
The UH850S-2TP features a waterproof design to operate in the most intense environmental conditions.
More Information