Hamer Universal Pliers
Publish Date: Thursday, 21 July, 2022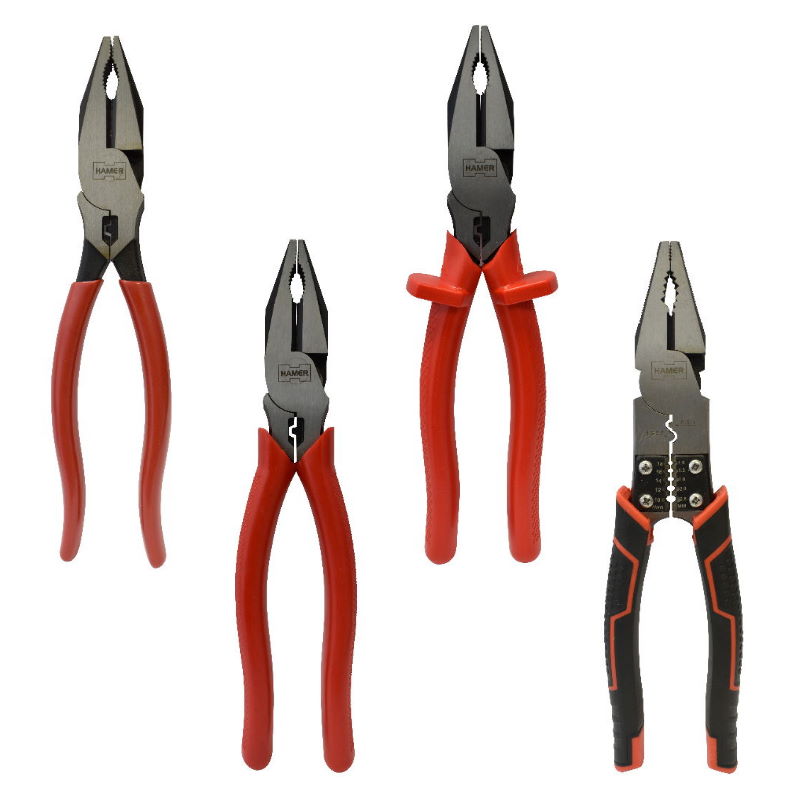 The Hamer Universal Pliers are designed specifically for electricians.
They are fitted with a high leverage hinge, which provides superior cutting power with less effort to reduce fatigue. A long blade allows for larger cable cutting, with plenty of clearance for double insulated cables. The pliers also feature a narrow head design which is preferred in Australia, and a crimper seat to ensure crimping in just the right spot. This model features a 1000V rated insulated handle, but can be ordered in dipped or moulded grip and all are designed for comfort.
Also in the range is the Terminating Plier, which includes two crimping nests and 5 sizes of cable stripping blades.
Hamer pliers are simply built to last.
More Information