Fluke PTI120-400 Pocket Thermal Imager
Publish Date: Friday, 24 September, 2021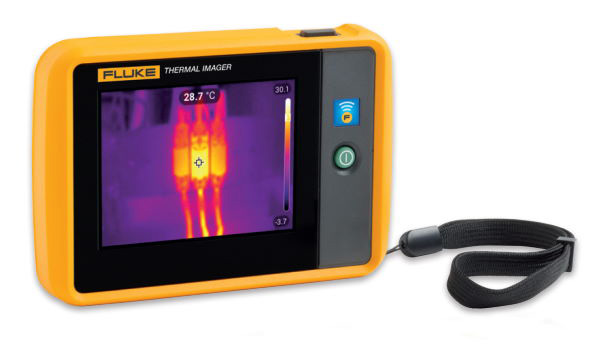 Introducing the Fluke PTI120-400 Pocket Thermal Imager, the power of a professional grade thermal imager that fits in your pocket.
The bigger the problem, the faster you need to solve it. The Fluke Pocket Thermal Camera puts the power to minimise downtime in everyone's hands. The first line of defence for easy troubleshooting. Stop fighting fires on the job, start preventing them.
A camera small enough to carry every day without worry. Always at hand. Stands up to dirt and water. Can survive a 1 metre drop. Now enhanced infrared inspections are right in your pocket for quick temperature scans of electrical equipment, machinery and other assets.
The 3.5" LCD touchscreen offers IR-Fusion™ to blend a visible light image with an infrared image to more easily locate problems. Simply slide your finger across the screen to adjust the setting.
More Information