3M™ Direct Bury Closure Kit DBC Series
Publish Date: Friday, 28 September, 2018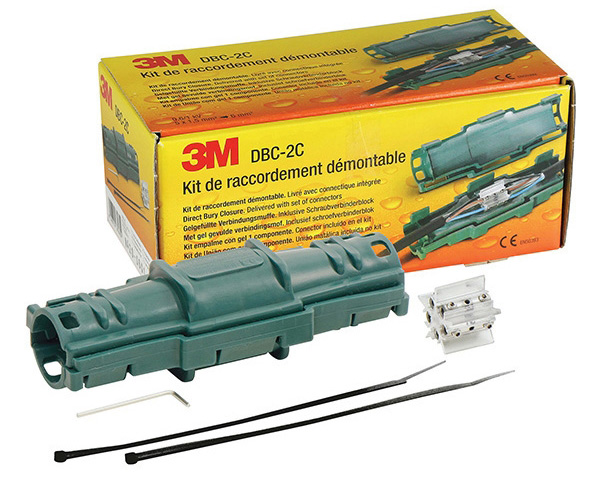 3M™ Direct Bury Closure Kit DBC Series consist of pre-filled silicone gel boxes that provide quick and safe electrical installation.
Ideal for use on small cable cross section (0.6/1kV) in high humidity environment such as outdoor electrical lighting and garden landscape applications.
3M™ Direct Bury Closure boxes are ready for power immediately after closing the box and offer high mechanical protection from external forces.
More Information