Hamer Cross Cut Pliers
Publish Date: Monday, 23 October, 2023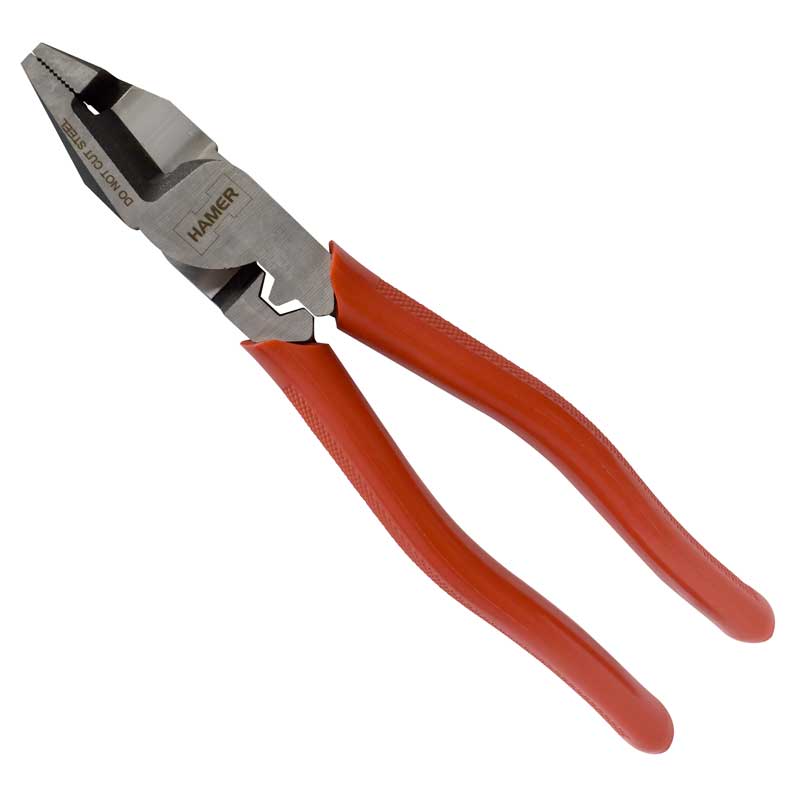 The Cross Cut pliers are latest in the professional range from Hamer.
The pliers are fitted with a high leverage hinge, so installing cables is a breeze. The handles are designed for less stress on the hands, while the on-board crimper is big enough to accommodate larger size cables. The key feature is the cross cut, shear style blades which slice through standard electrical cable with ease.
Hamer Tools - "when you want ALL the features".
More Information