Bailey SLS 3 in 1 Ladder
Publish Date: Monday, 29 June, 2020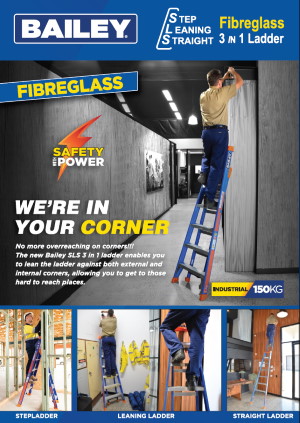 New to Bailey Ladders is the SLS - Step/Leaning/Straight ladder, with single handed operation and unique leaning top cap.
The patented barrel hinge allows for ladder position changes with a simple one click operation, transforming from leaning to step then straight. No manual hinge changes needed. Lean the ladder comfortably and safely with the innovative top cap that fits into external or internal corners.
The Bailey SLS, a revolution in ladders.
More Information