Seaward PrimeTest PRO TEST KIT
Publish Date: Monday, 29 June, 2020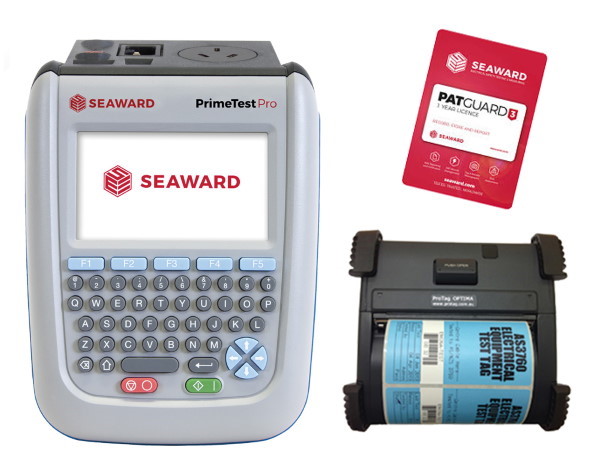 Introducing the Seaward PrimeTest PRO TEST KIT.
The PrimeTest PRO TEST KIT provides users with AS/NZS3760 test and tag technology that is more advanced than most other systems on the Australian market at an affordable price.
The PrimeTest PRO TEST KIT includes everything that you need: tester, tag printer, reporting software and carry bag.
A complete test & tag system, with in-built keyboard & isolation transformer, powered from battery & mains, USB port for data upload/download and Patguard 3 software with FREE 1 year subscription, the PrimeTest PRO TEST KIT is sure to fulfil all your PAT testing needs.
Available now from your local electrical wholesaler.
More Information