Safety Warehouse Identification Wraps
Publish Date: Sunday, 29 September, 2019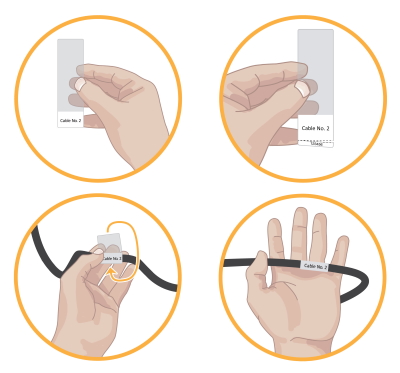 Introducing the Safety Warehouse Identification Wraps, manufactured from tear resistant material with a clear laminate flap, these wraps are ideal for cable and hose identification.
Simply write on the 18mm x 32mm white area of the label, stick down the marked area and wrap the clear laminate around. The clear laminate can wrap multiple times around the cable or hose giving added protection to the written area.
Supplied with a marking pen, the wraps also include a perforated section with sequential numbers that is easily removed or folded out of view if not required.
The Safety Warehouse ID Wraps certainly make identification quick and easy.
More Information