New Hamer Self Adjusting Wire Strippers
Publish Date: Thursday, 21 April, 2022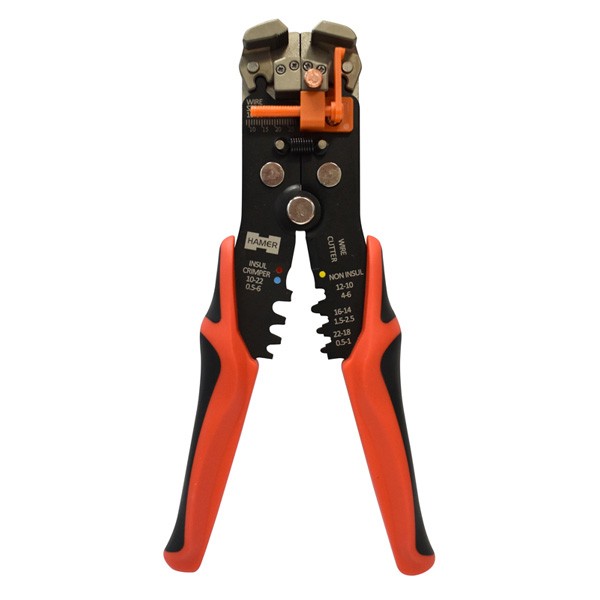 Introducing the Hamer range of Electricians tools.
"Affordable Quality" is the brand catch cry and delivers on both counts. Included in the range are the Self Adjusting Wire Strippers, which boast an array of features and benefits.
These easy to use strippers automatically adjust to the cable thickness and conductor size, with no unwanted cuts or damage to the insulation and conductor. Strip length guide, comfortable handles, adjustable tension for differing types of insulation, crimpers and cutters cleverly incorporated in the handle, all combined in the one tool, makes for a great addition to your tool box.
More Information