Reload Speed Core Eject Holesaws
Publish Date: Monday, 29 November, 2021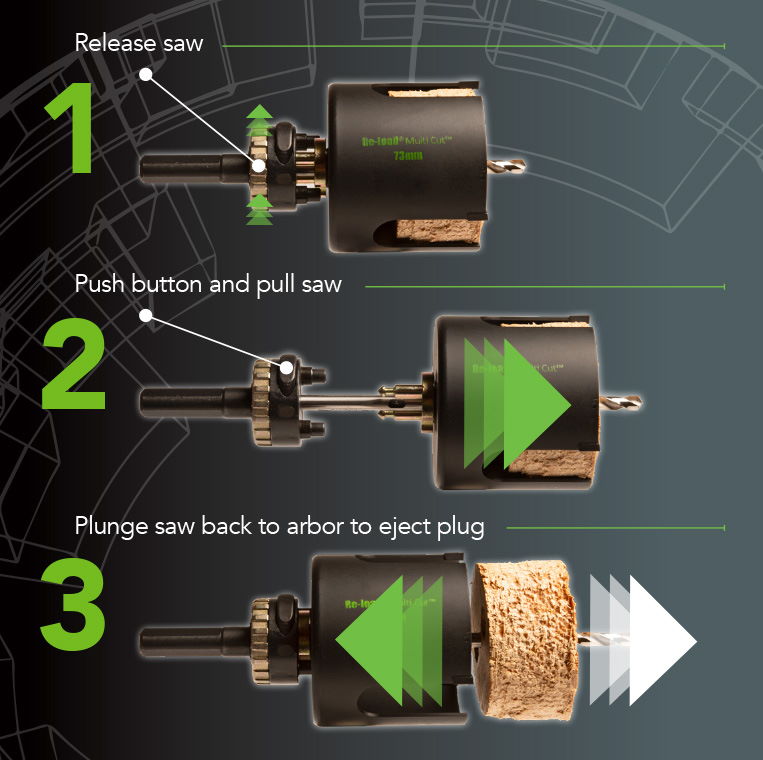 New to the Reload range is RELOAD SPEED.
This innovative system includes the standard quick holesaw release system using the patented Boss and Arbor and the new feature of Quick Core Ejection.
How many times have you taken the skin off your knuckles while trying to remove the plug that jams in the holesaw? Now, just simply click on the arbor release button, pull back the holesaw and the core plug slides off, it's that easy.
More Information