Housewatch LED Solar Spotlight 2 x 8w with Sensor
Publish Date: Tuesday, 25 May, 2021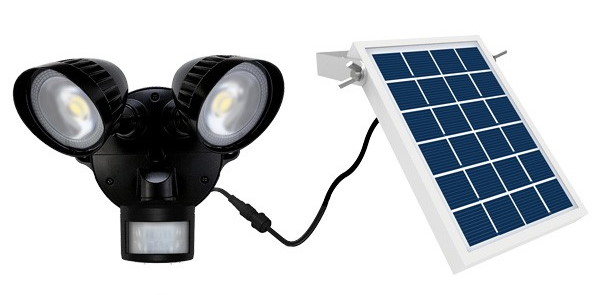 With over 20 years of experience, Housewatch has been one of the leading security lighting brands in Australia.
It's 2 x 8w Solar Spotlight with Sensor is self-contained 6000mAh lithium battery spotlight can be installed in almost any location as the solar panel can be remotely mounted up to 5.5m away from the fitting. The pre-set slide switch values on the sensor makes adjusting the time and lux level easy.
Other features include 8 hour recharge time if the battery is 100% discharged, 2000lm output, IP54 environmental protection, 12m detection range and 140 degree angle sensor head.
More Information