Harry's Hat Cable Protection
Publish Date: Tuesday, 25 May, 2021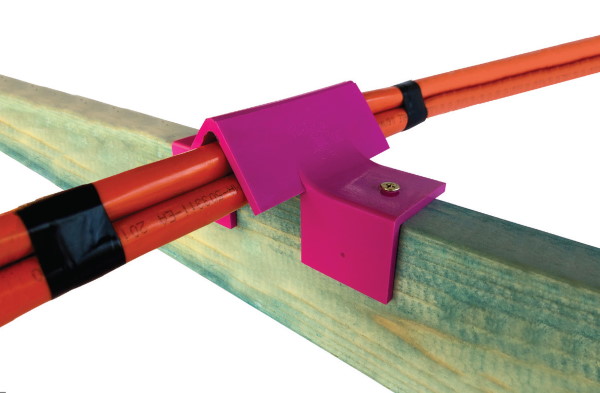 Save cable lengths by running over the shortest distance in a direct path over beams in ceiling spaces. How can I do that without compliance?.....by protecting your cable with Harry's Hat. It's strong & durable, provides superior protection for cables in ceiling spaces and complies with Australian standards.
Bright pink for clear visibility, it helps with full compliance on the job.
What about when other trades move your cables to unprotected areas? Don't rewire, just cover with Harry's hat.
Keep a box in the van for emergencies.
More Information