Guide Sensmart P120V Thermal Camera
Publish Date: Wednesday, 24 March, 2021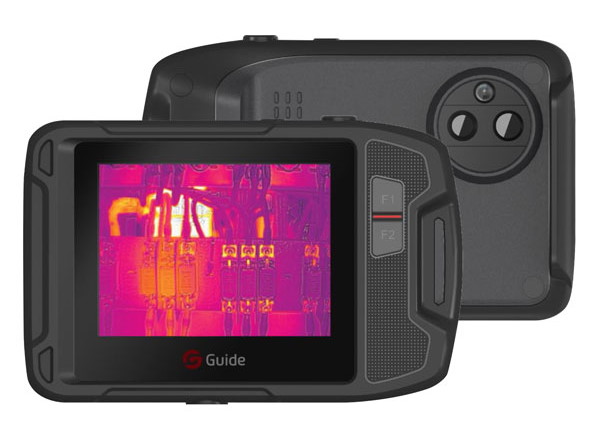 Introducing the new Guide Sensmart P120V Thermal Camera.
The P120V Pocket size thermal imaging camera is designed for equipment maintenance and building inspection and can quickly detect potential problems, report repair data and share images via Wi-Fi.
A camera small enough to carry every day without worry. Always at hand. Now infrared inspections are right in your pocket for quick temperature scans of electrical equipment, machinery and other assets.
The 3.5" LCD touchscreen offers simple operation and supports picture in picture, smooth zoom, minimum and maximum temperature alarms and Cloud service.
More Information