Fluke 110 Digital Multimeter
Publish Date: Monday, 28 September, 2020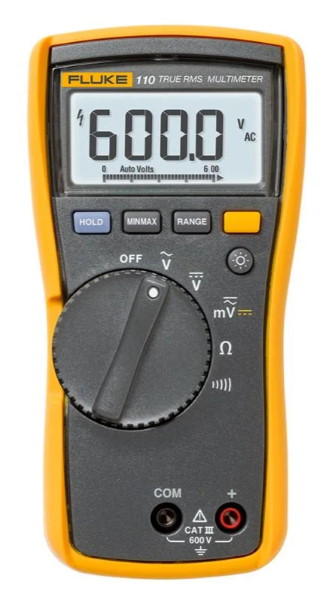 Introducing the Fluke 110 True-rms Multimeter, professional, accurate and easy to use.
The Fluke 110 is a versatile multimeter for accurately measuring voltage, continuity, resistance and more. Trusted by residential and commercial electricians for troubleshooting and maintenance, where true-rms accuracy is needed.
Features include:
True-RMS ac voltage for accurate measurements on non-linear signals
Resistance and continuity
Large white LED backlight to work in poorly lit areas
Min/Max/Average to record signal fluctuations
Safety rated CAT III 600 V
Compact size for easy one-handed operation
3 year warranty
Available now from your local electrical wholesaler.
More Information