Harry's Hat - Mechanical Cable Protection
Publish Date: Friday, 28 August, 2020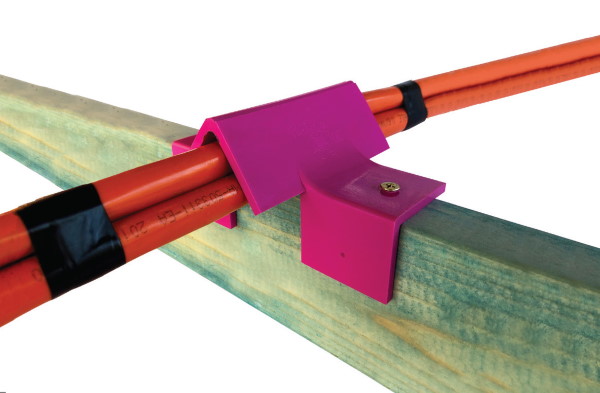 Harry's Hat was developed to protect cables that run across joists in ceiling spaces.
Cable lengths can be shortened by running in a direct route, using Harry's Hat to protect and comply with Australian Standards. The bright pink protector is clearly visible and they are easily installed using clouts.
Keep them handy for when other trades move your cables.
More Information