Fluke Sonic Industrial Imager
Publish Date: Monday, 30 March, 2020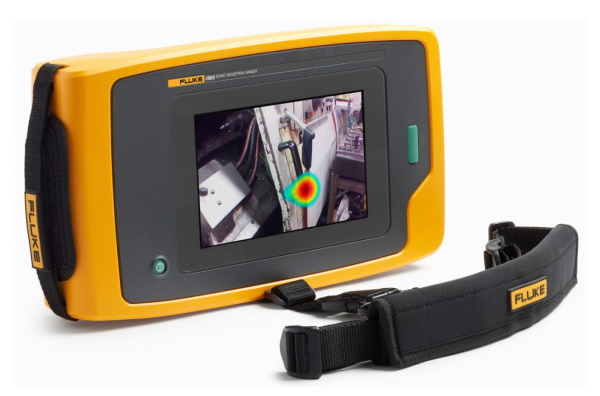 Introducing the Fluke ii900 Sonic Industrial Imager - finally a better, quick, simple way to identify compressed air, gas, steam and vacuum leaks.
Leaks in compressed air, gas, steam and vacuum systems hit both production uptime and the operations bottom line. While this is a known issue, locating leaks has been time-consuming and tedious - until now.
The ii900 Sonic Industrial Imager lets technicians see sound as they scan hoses, fittings, and connections for leaks. Its built-in acoustic array of tiny sensitive microphones generates a spectrum of decibel levels per frequency. Based on this output, an algorithm calculates a sound image, known as SoundMap™ that is superimposed on a visual image. The SoundMap™ is automatically adapted depending on the frequency level selected so that background noise is filtered out.
Speak to your local electrical wholesaler to arrange a demonstration.
More Information