The Cable Ferret
Publish Date: Thursday, 27 February, 2020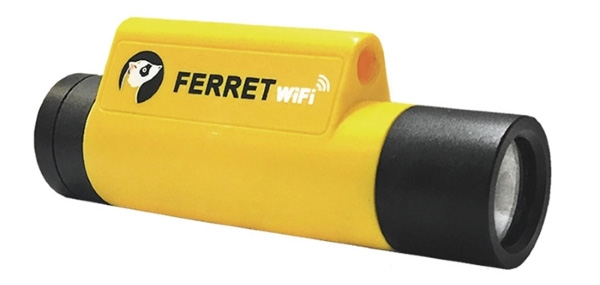 The Cable Ferret is a multipurpose wireless inspection camera and cable pulling tool. The camera is versatile and easy to use with a built in WiFi hotspot, rechargeable and 720p HD streaming.
Link to your smart phone with the free and easy to use App.
The Cable Ferret is a revolutionary wireless inspection and cabling tool, which will change the way you work in enclosed, dark and hard to reach spaces.
More Information