Fluke 376FC & 378FC Clamp Meters with FieldSense
Publish Date: Wednesday, 28 April, 2021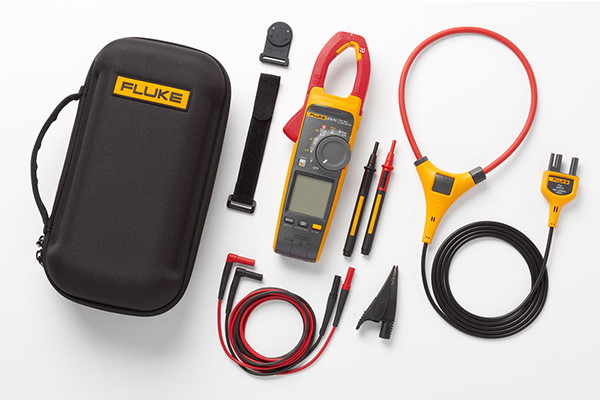 Introducing the new Fluke 376FC & 378FC Clamp Meters with FieldSense.
Voltage and Current Measurements with FieldSense technology
For the first time, make safe and accurate non-contact voltage measurements with an industrial clamp meter without requiring test leads. Measure true-RMS voltage and current without making any metallic contact to a live conductor using FieldSense - a Fluke-patented technology. The dual display allows voltage and current measurements to be viewed simultaneously.
Complete 3-phase measurements in quick, easy steps
No more hand-written notes or complicated maths. Simply clamp the jaw over each of the three phase conductors and get a full set of phase-to-phase voltage and current measurements on the clamp meter itself. Phase rotation information is also automatically calculated and displayed on the Fluke Connect software.
Record, analyse, and share results with Fluke Connect software
Automatically record all measurements, see the full set of 3-phase readings at a glance, collect data over time for preventative maintenance, and share results effortlessly.
More Information