Fluke T61000-PRO Electrical Tester
Publish Date: Tuesday, 27 October, 2020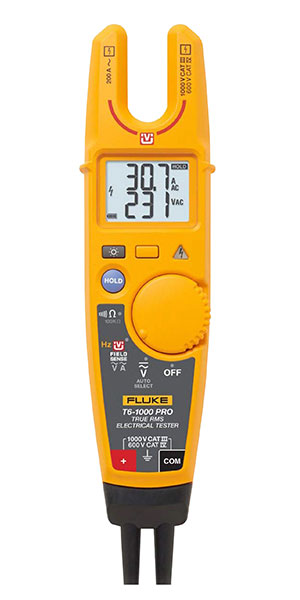 Introducing the new Fluke T61000-PRO Electrical Tester.
Voltage and current on one screen.
The T6-1000 PRO Electrical Tester measures voltage up to 1000 Vac and current up to 200 A ac, all through the open fork and without test lead contact to live voltage.
Connect the black lead to ground with the included heavy-duty alligator clip, slide the wire into the open fork and see both voltage and current at the same time. On wires up to AWG 4/0 (120 mm2), carrying as much as 200 A and 1000 V ac. Even with gloves on.
It will change how you do your job.
More Information