DeWalt TSTAK Connect Radio + Charger
Publish Date: Thursday, 27 December, 2018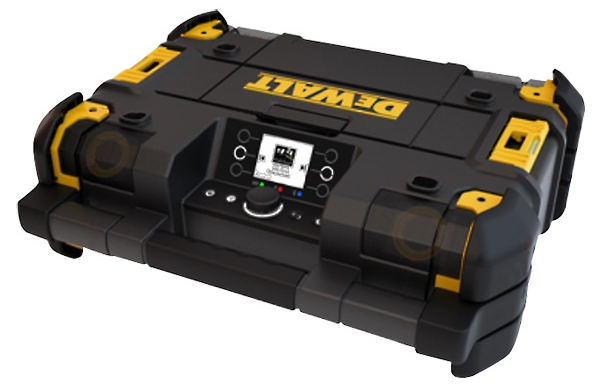 Introducing the DeWalt TSTAK Connect Radio + Charger - a new Jobsite Radio compatible with the TSTAK family.
Featuring T-STAK stacking latches and shock absorbing rubber bumpers on all 4 corners to provide tough on site protection.
It is fully compatible with DeWalt's FLEXVOLT range and their TSTAK stackable storage solution range.
More Information